studio saxe, the architecture firm led by benjamin g. saxe, has completed a residence on a hilltop in costa rica overlooking the pacific ocean. named the 'atrium house', the site is located between the water on one side and mountains on the other. a distinct vertical atrium joins all floors and creates passive cooling for comfort with minimal energy consumption. the main living space on the top floor floats above the tree line ensuring privacy and forging a close connection with the surroundings. a second social area on the ground floor includes a swimming pool integrated with surrounding palms and a barbecue area for gatherings.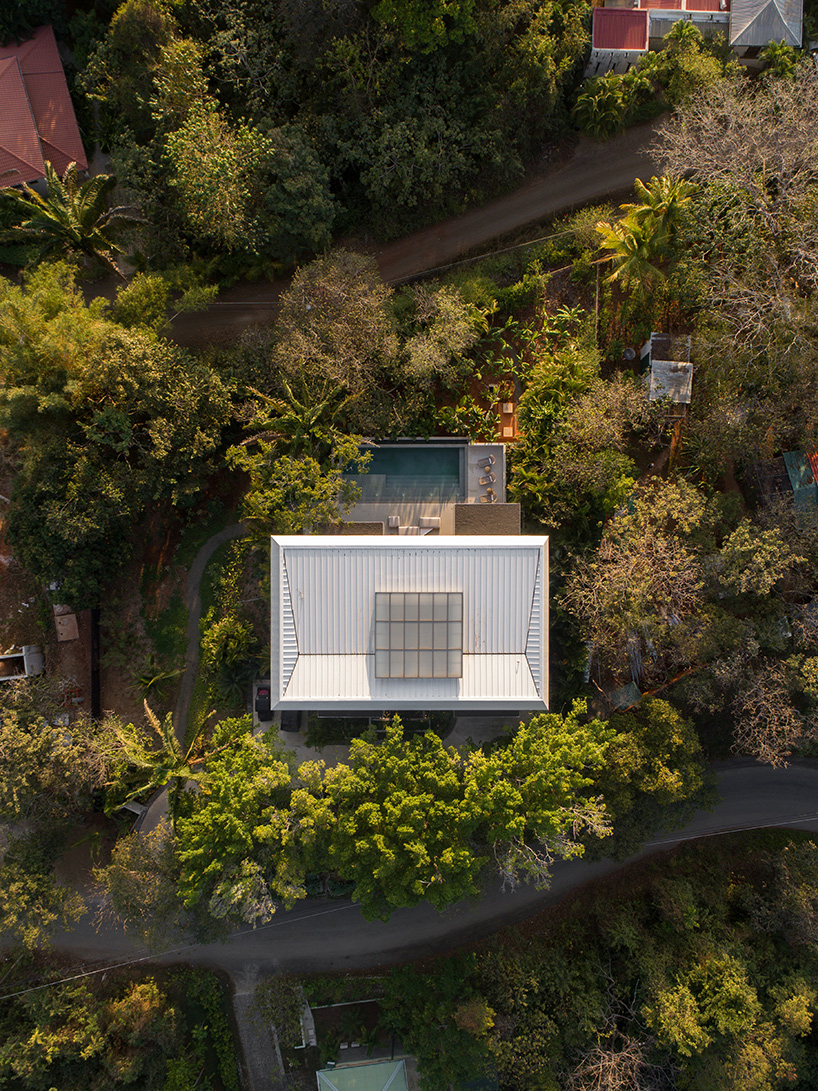 all images by roberto d'ambrosio
the 'atrium house' is one of a number of projects designed by studio saxe for andaluz, an eco-conscious family business. 'the andaluz brand is all about meaningful and real experiences that combine comfortable human habitation with a deep connection to the surrounding landscape,' the architects explain. 'a series of homes were carefully placed around existing trees on a hill top which brings in ocean and jungle views whilst creating a sense of comfort and security for the inhabitants.'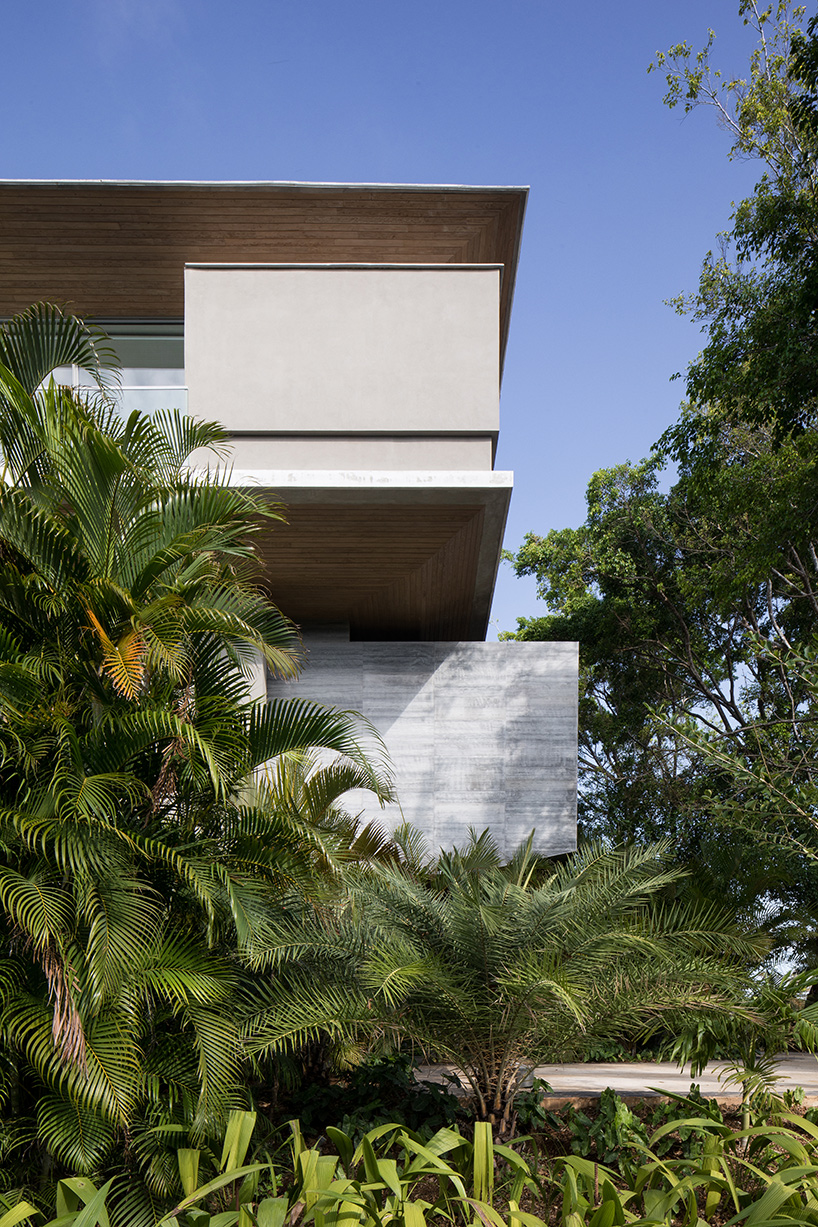 each of the homes has been developed with a high level of bioclimatic design through the understanding of natural phenomena such as wind, sun, and geological aspects. where necessary, the buildings can be opened up or closed to ensure comfort without the use of energy. in a similar vein, the project has been designed with durable and long-lasting construction methods to create a longevity which is focused on low maintenance. see other projects by studio saxe on designboom here.