manuelle gautrand architecture's 'edison lite' housing model, one of the 22 competition winners, answers the call for innovative urban projects to 'reinvent paris.' the newly completed project introduces 'made-to-measure' residential units where the future residents are were invited participate in establishing the brief as well as the design of their home. seeking to welcome residents into a lush, existing landscape environment within the urban context, the team at the french studio includes 75 cubic meters of soil, divided between 290 planters and a large, 150 square meter swath along the roof.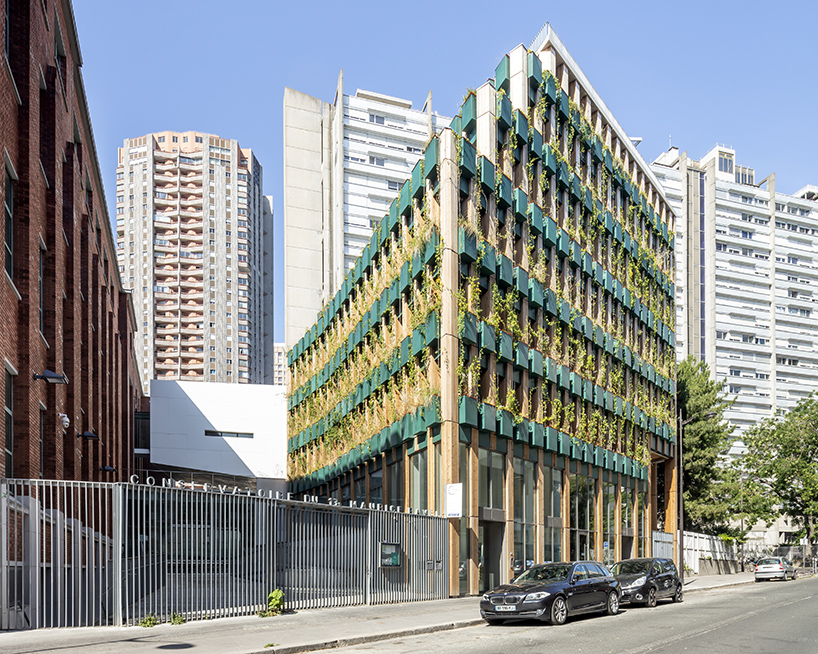 images © luc boegly
manuelle gautrand architecture proposes its 'edison lite' housing model to introduce a 'permacultural' lifestyle within the context of urban paris. residents will produce some of their own food, learning the pleasure of watching food grow. the team seeks to encourage occupants to participate in the collective effort to reduce supply chains and move towards a landscape of edible permaculture as near as possible to home. 'edison lite' is programmed with 20% of communal space shared by the residents. these communal spaces are organized as a route, accompanying the occupants and providing them with places of spontaneous interaction.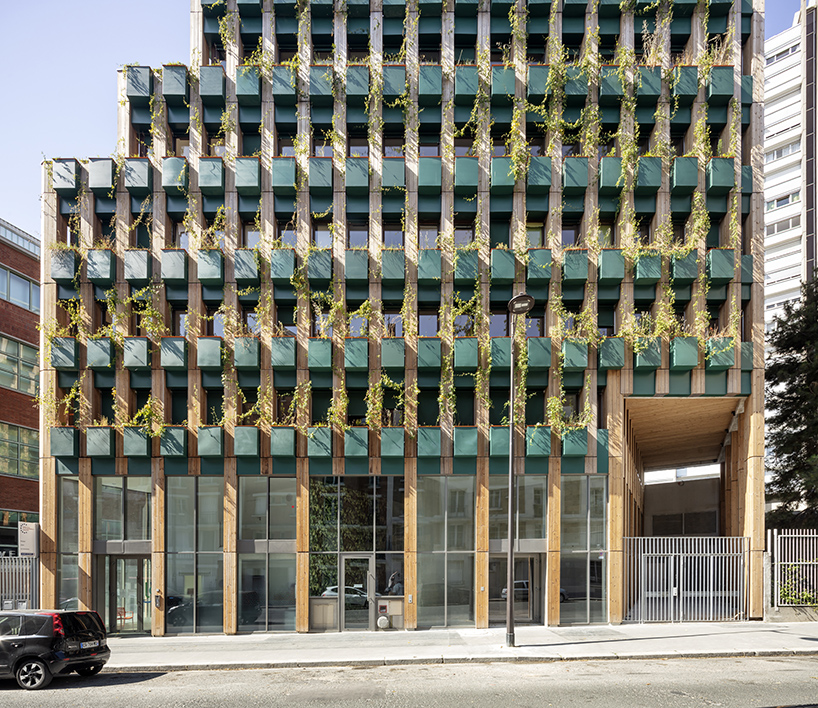 abundant planting in the communal spaces continues into the private spaces, constituting another major undertaking of manuelle gautrand's 'edison lite.' situated on a narrow plot surrounded by buildings, some imposing, the team designs facades that are both largely glazed but also largely planted, in order to filter direct views. thus 290 large planters punctuate the windows of the facade, with an average of fourteen planters per unit, which, along with the shared allotment, equates to ten square meters of soil per apartment. the planters have been planted with 310 passionflower plants, which 'belong' to the collective, along with 4,320 bulbs and 1,418 rushes (luzula) in the residents' private planters.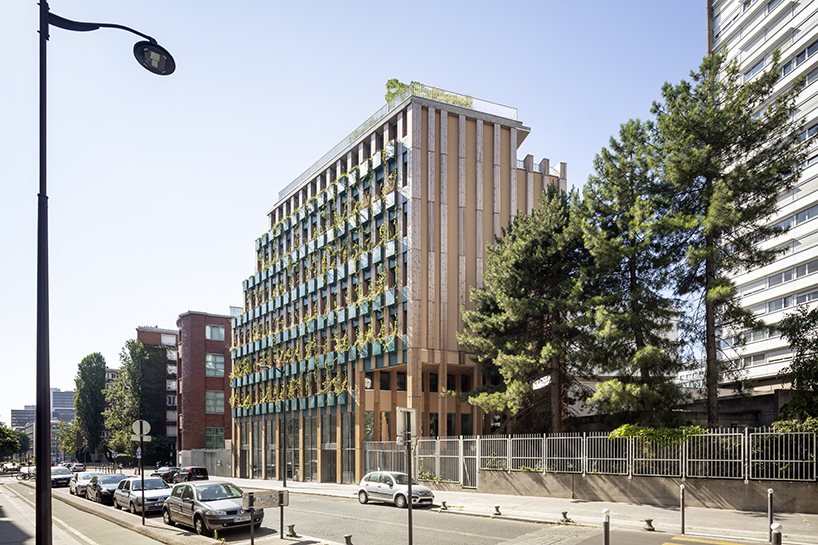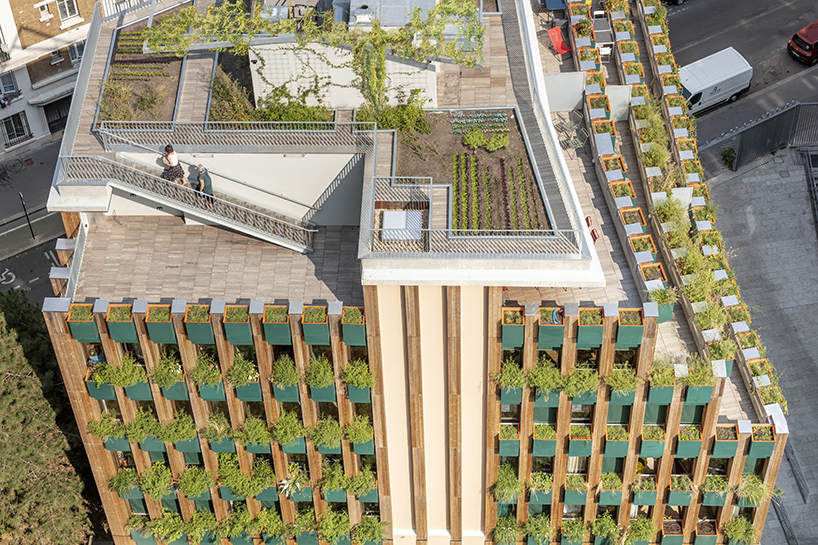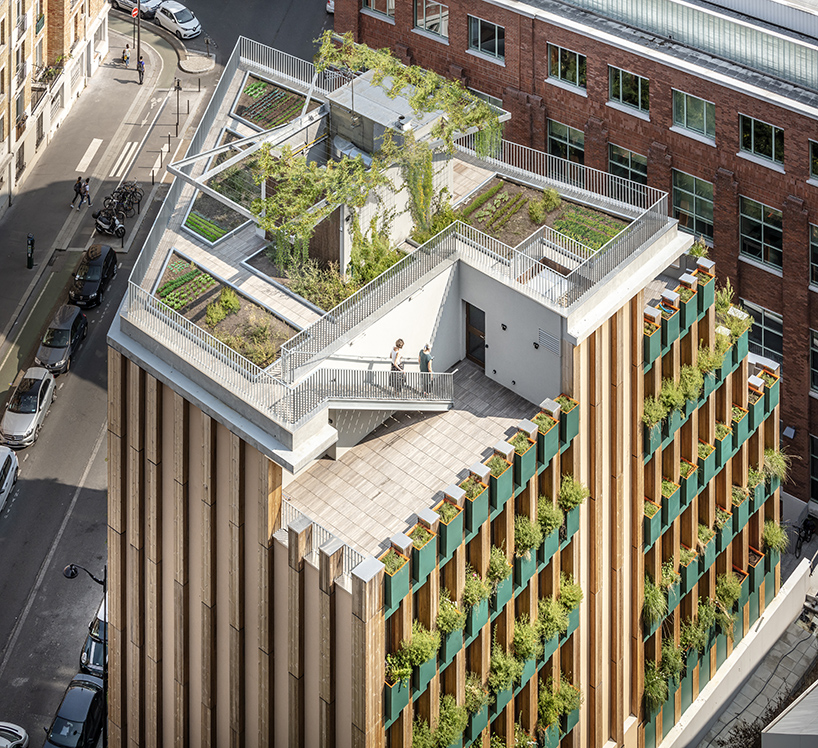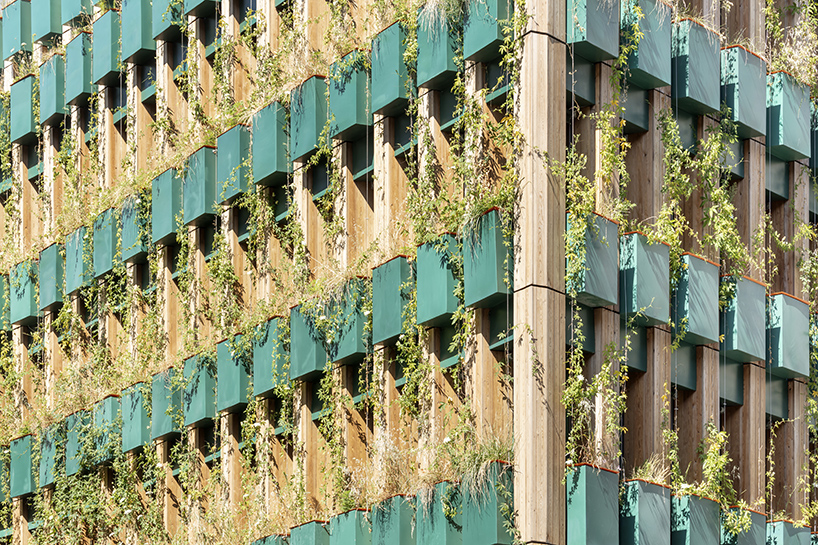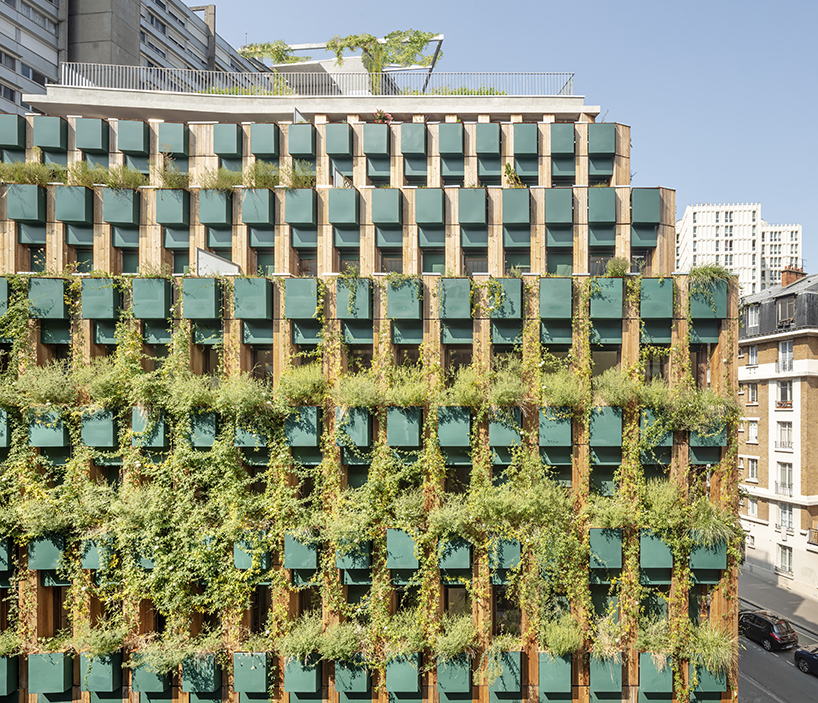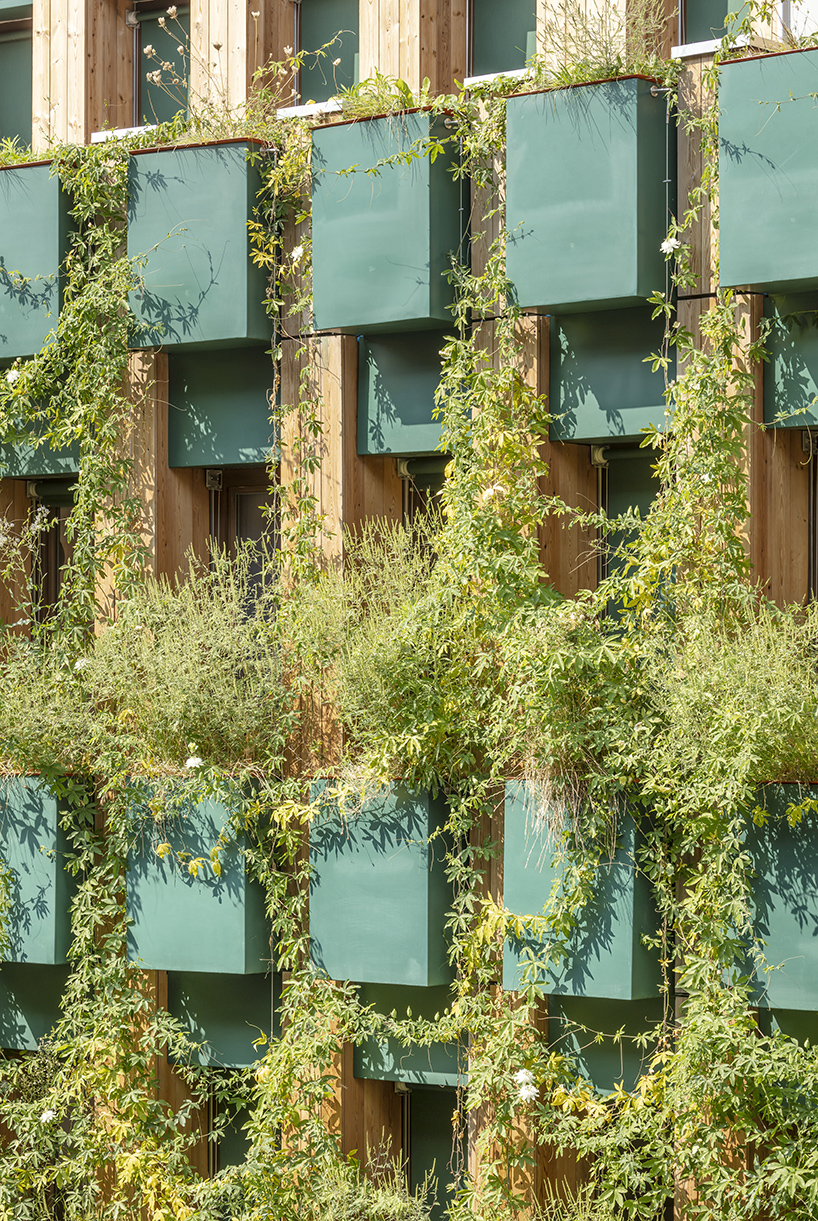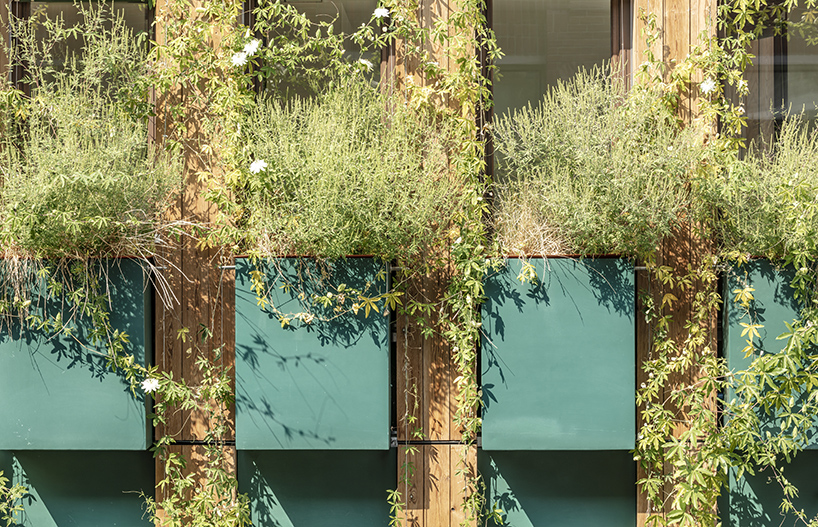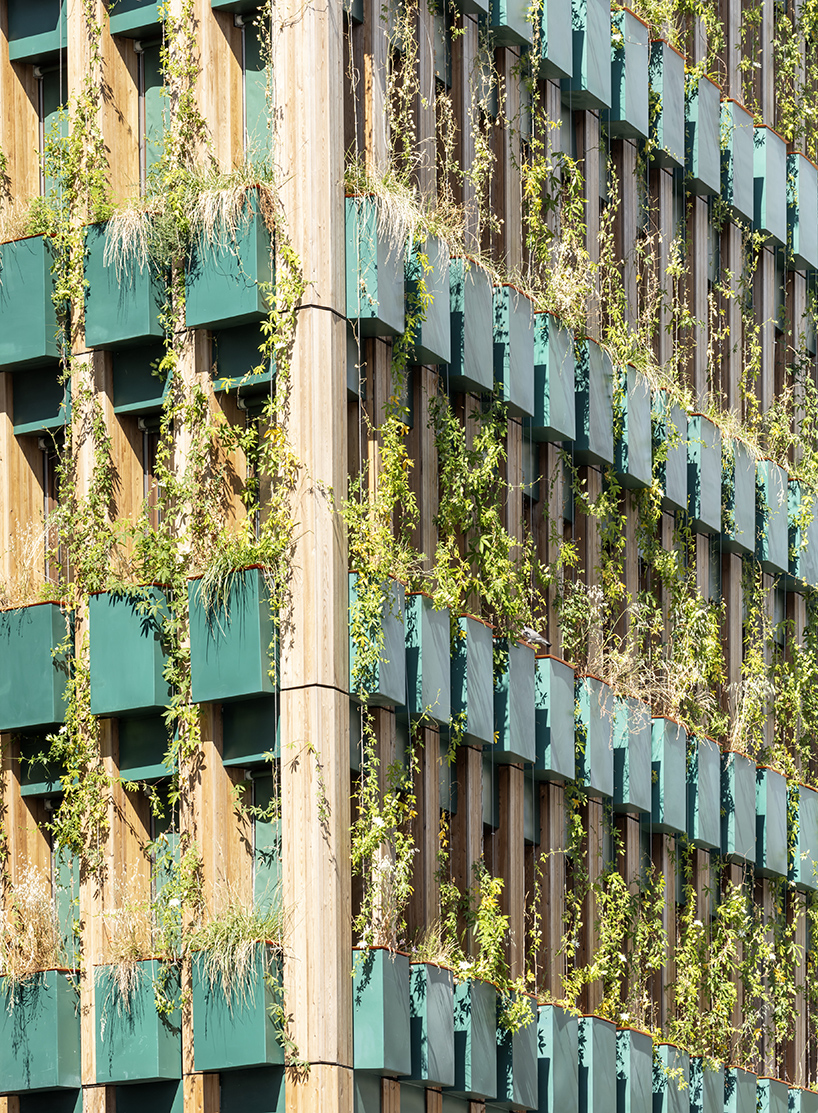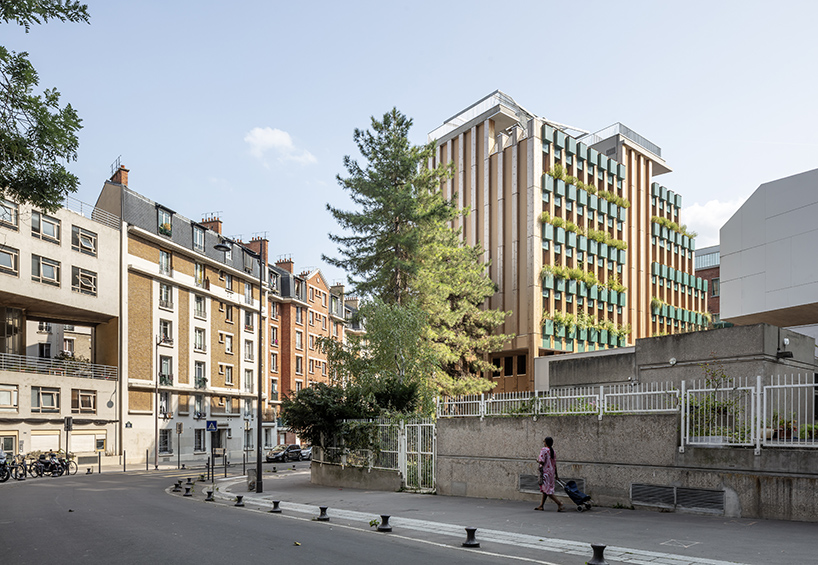 project info:
project title: edison lite
architecture: manuelle gautrand architecture
location: 71 avenue edison, 75013 paris, france
client: SCCP edison lite (loftissime + NFU / HABX)
landscaper: bureau BAS SMETS
S2T: M&E and structural engineers
competition: 2015
design phase: 2016-2017
construction phase: 2018-2019
completion: 2020
photography: luc boegly