nguyen khai architects & associates (NKAA) has completed the renovation of an 18-year-old house in the center of hue in vietnam. with the need to accommodate a three-generation family on a modest footprint of 376.74 ft2 (35 m2), the design team decided to utilize vertical space. the final 'tiam' café and dwelling spans three floors and an attic level.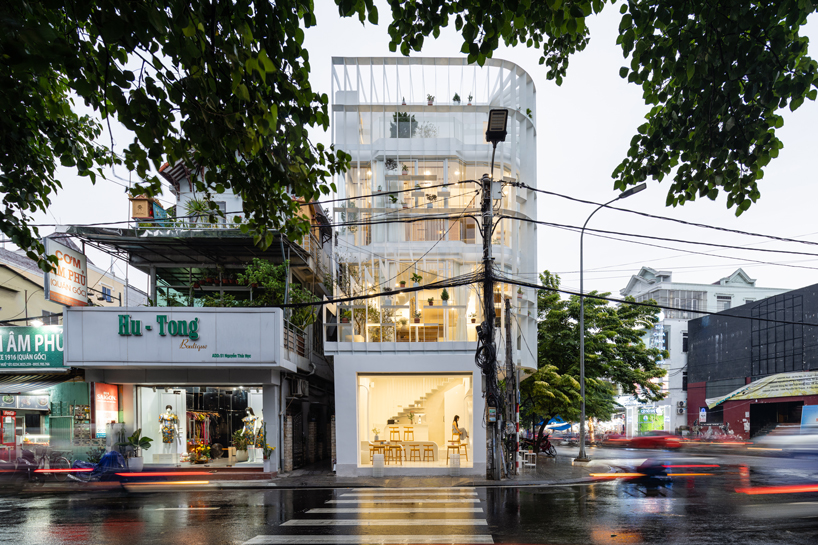 images by quang dam
for the project, NKAA wanted to give the family a better standard of living with valuable spatial experiences for each of the seven members of the household. a café is located on the first floor and the family home is organized on the remaining upper floors.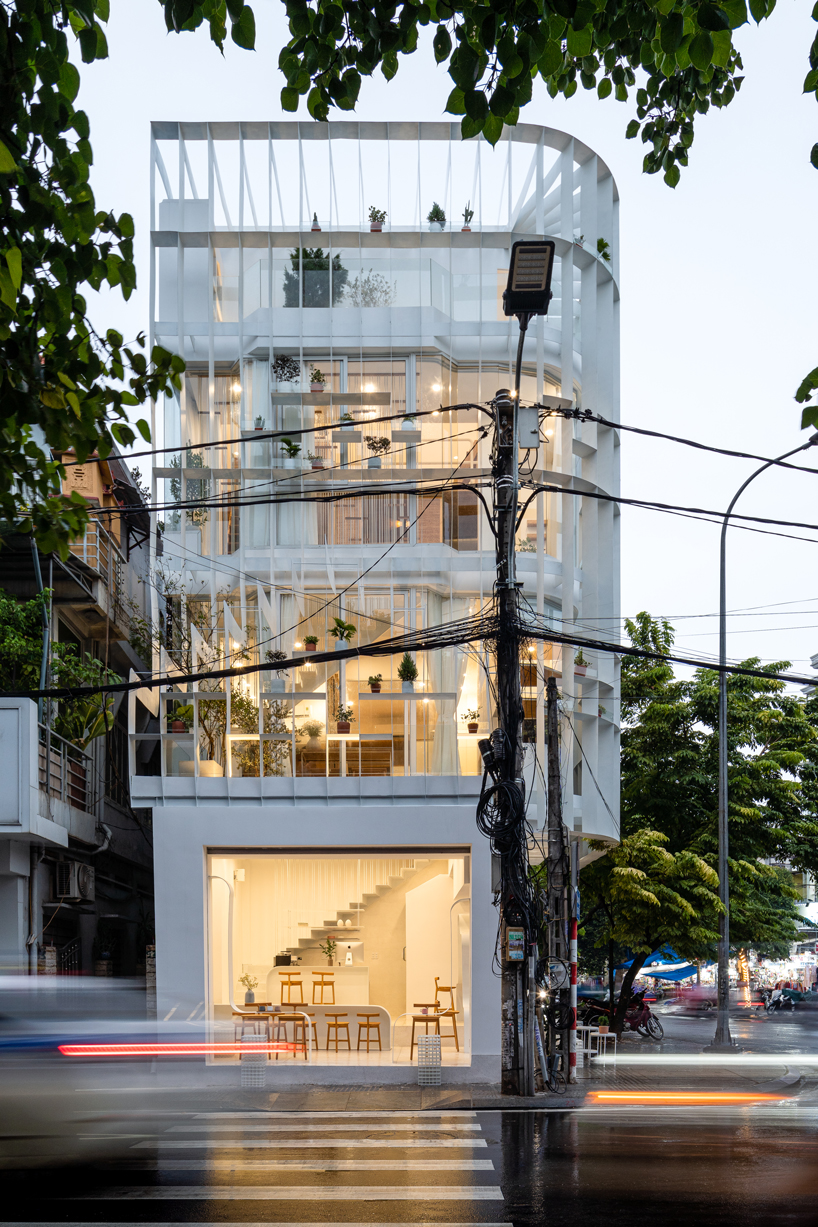 the façade of tiam is wrapped in a double skin of glass and vertical louvers. this elevational treatment endows the building with a certain transparency, which blurs the line between inside and outside, home and streetscape. the louvers give the façade a geometrical rhythm while also functioning to reduce heat gain from hue's extreme climate.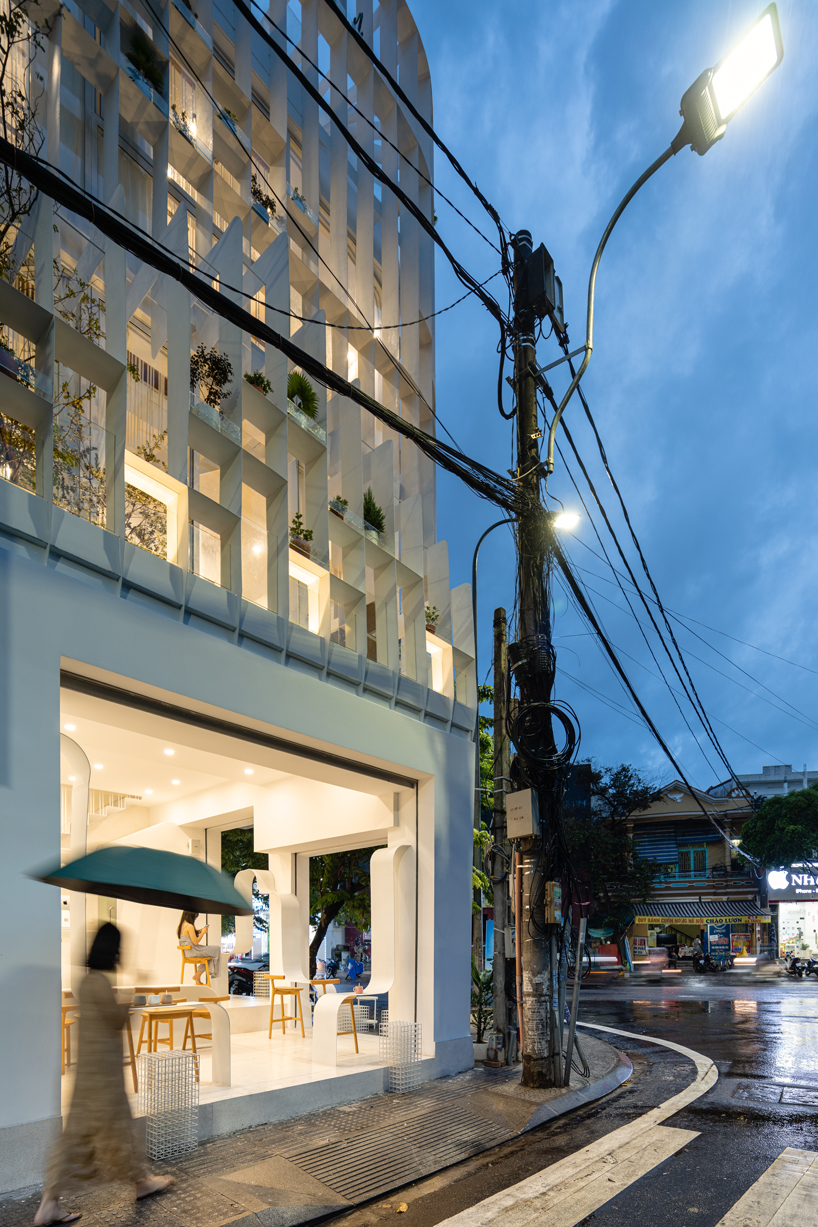 with limited floor area, NKAA optimized the interiors by keeping them light, bright and open. the design team created functional zones and positioned objects in order to bring family members closer together, while, importantly, still maintaining private spaces.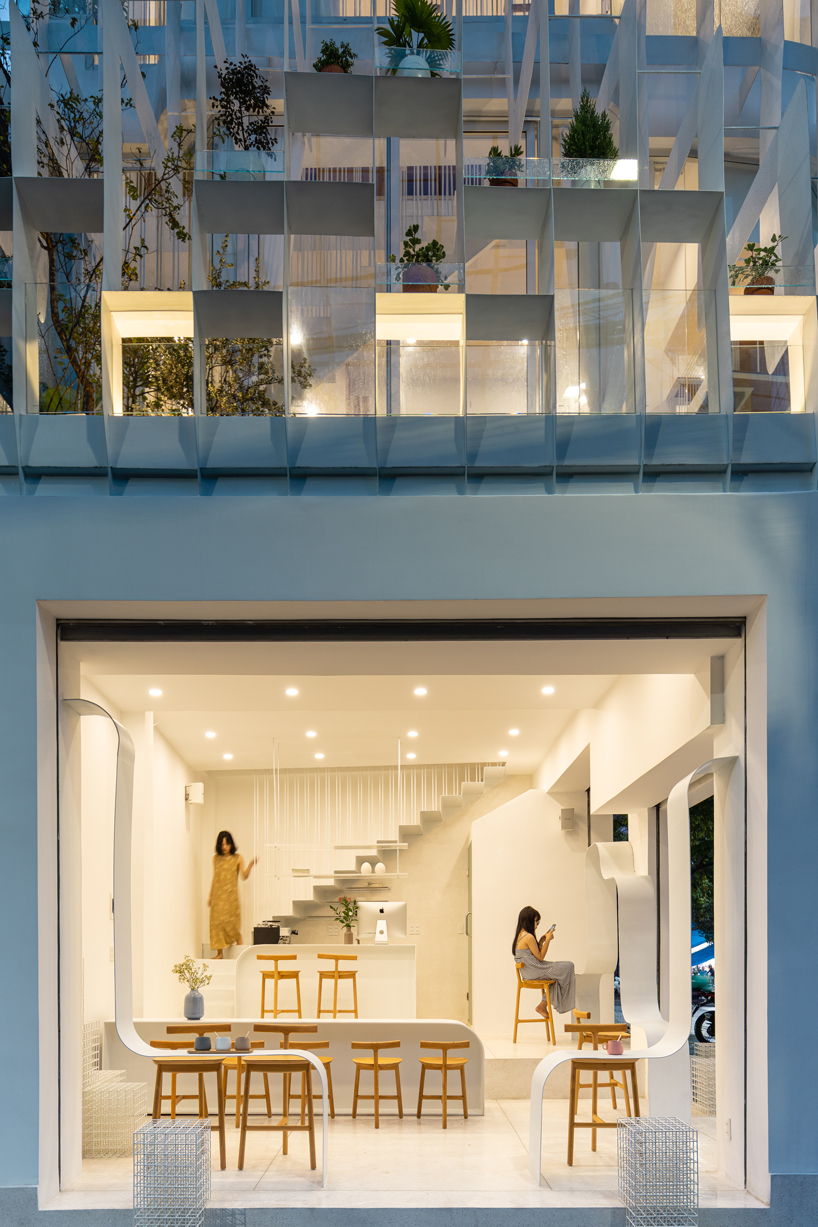 to optimize vertical circulation, the old spiral staircase has been replaced by a straight one. furniture throughout the house is mostly made of bamboo, an environment-friendly material. among the white surfaces and bamboo furniture, plant pots of different sizes populate the building. from the terrace to the kitchen, these pops of greenery help create a tranquil environment, one which feels a million miles from the busy crossroads below.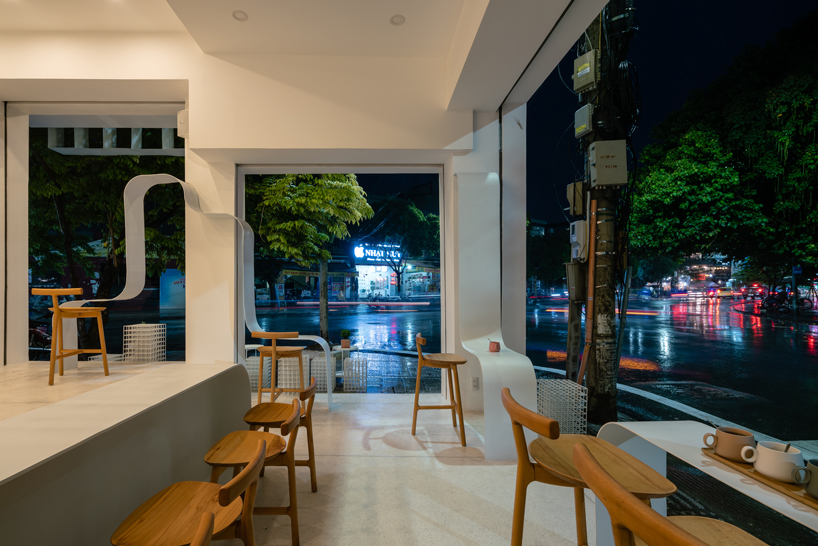 the café is designed with the same materials as the rest of the house. long curved tables, slim and transparent chairs placing in such a minimal and monochrome space make all other colorful objects noticeable. moreover, the appearance of people drinking and chatting in the café make it a lively and beautiful scene.