back in 2018, san francisco-based startup ONYX introduced the RCR, aiming to bring back popular mopeds from the 70s and 80s in an electrified way. equipped with an affordable electric drive-train, the tough, fun-to-ride, nostalgic motorbike has been updated with new features that include frames, indicators, controls, brakes, electrical, suspension, and a supercharged new battery and charger. on the technical side, the engine reaches 5.4 kW (7.3 HP) and 182 nm, propelling it up to a maximum speed of 96 km/h with a 3 kWh battery.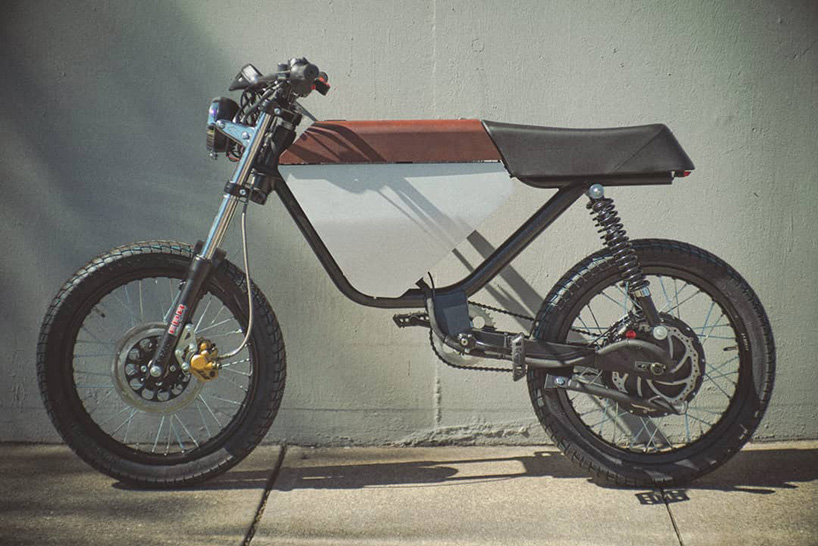 images by ONYX
the ONYX RCR has proven to be wildly popular among the electric scooter market, and these updates are just the company's way of making an already extraordinary product, even better. the new version features passenger peg mounting holes to the swing arm that allow for two people to ride the bike. the caliper bracket is now stronger, cleaner and has been redesigned to give more stopping power. the new swingarm is reinforced to keep the rider steady no matter the terrain while the new frames have a large rubber battery mat that maintains the battery from sliding around even on savage trails.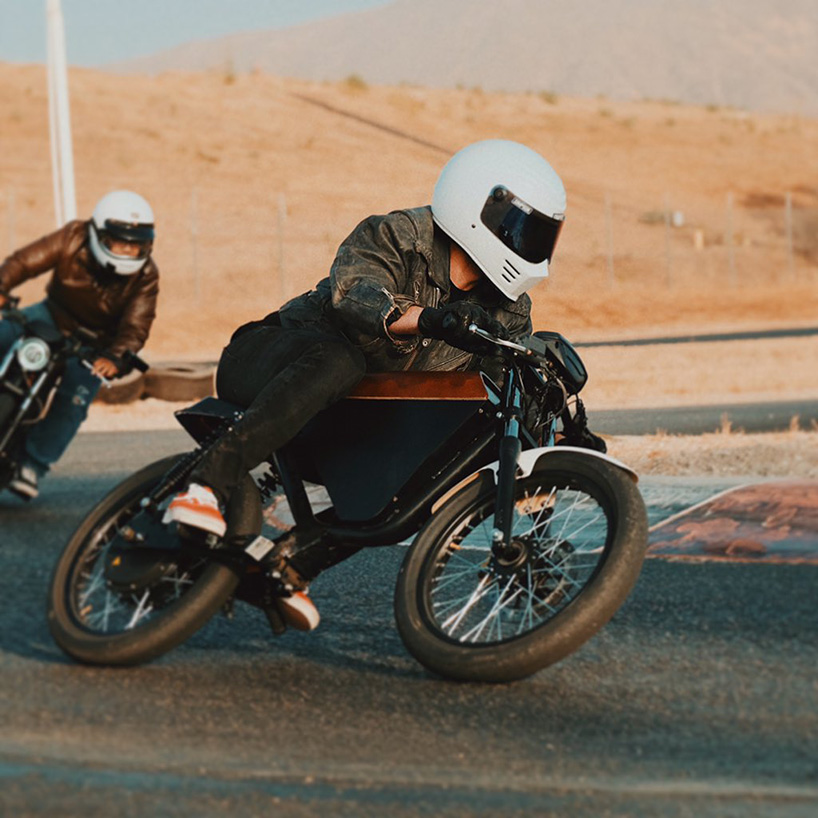 the updated ONYX RCR is now 3 inches lower, pulling everything closer to the pavement, lowering the center of gravity and changing the handling. the fork has also been updated in order to deliver a smoother ride. finally, the company has released an option to include turn signals on your build with their stock harness. these low profile LED lights look timid but in reality their brightness can leave anyone blind. the set comes with a stock indicator harness, two sets of lights for the front and the back with two different types of custom mounts.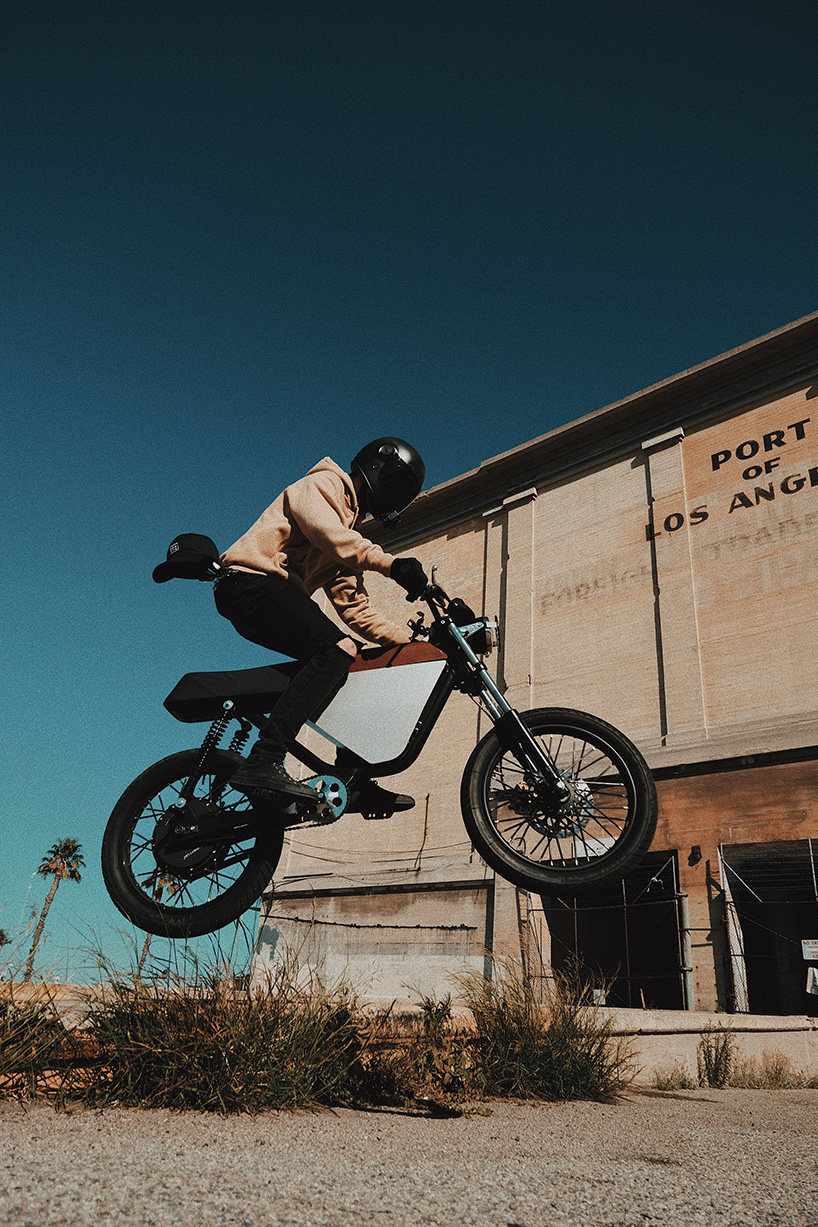 as described by the san francisco-based brand, their vintage motorbikes are where 'pure adrenaline meets style'. additionally, get ready for better performance, nearly double the range, and real time data thanks to the new ONYX battery management system app.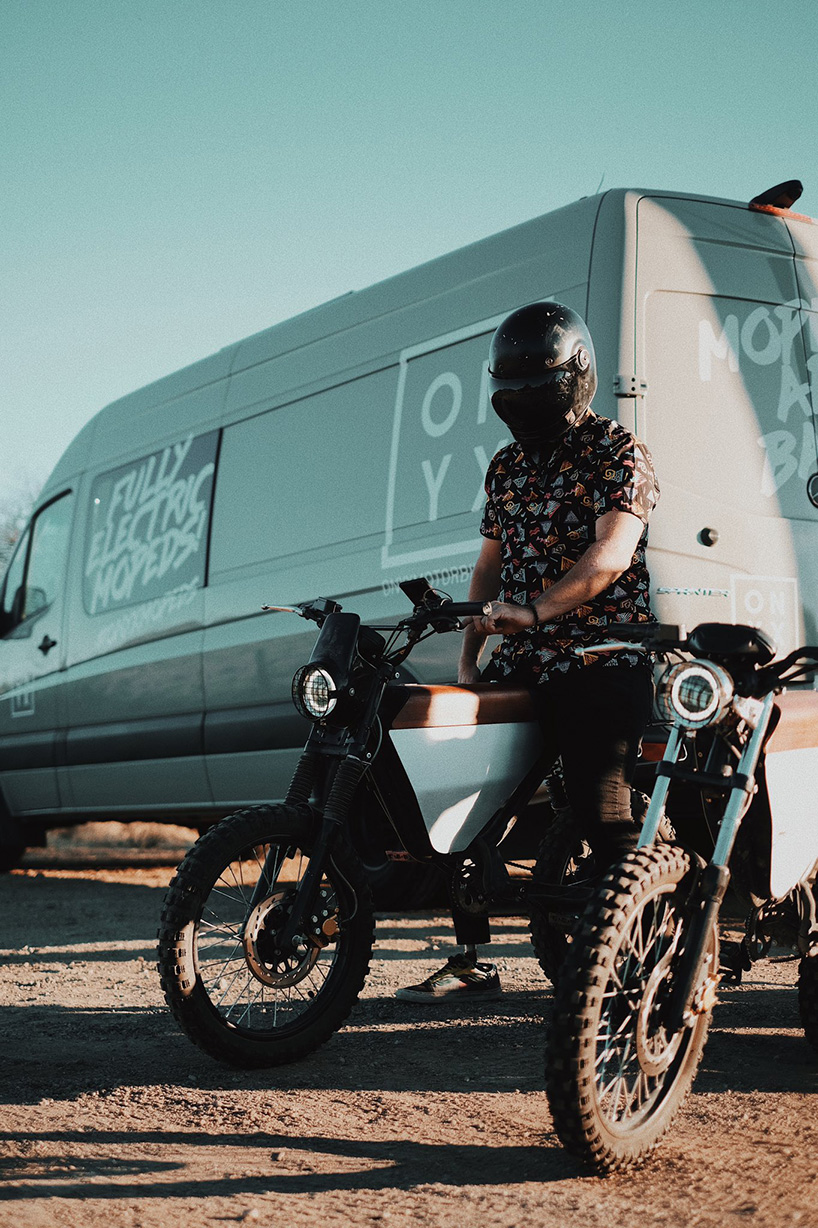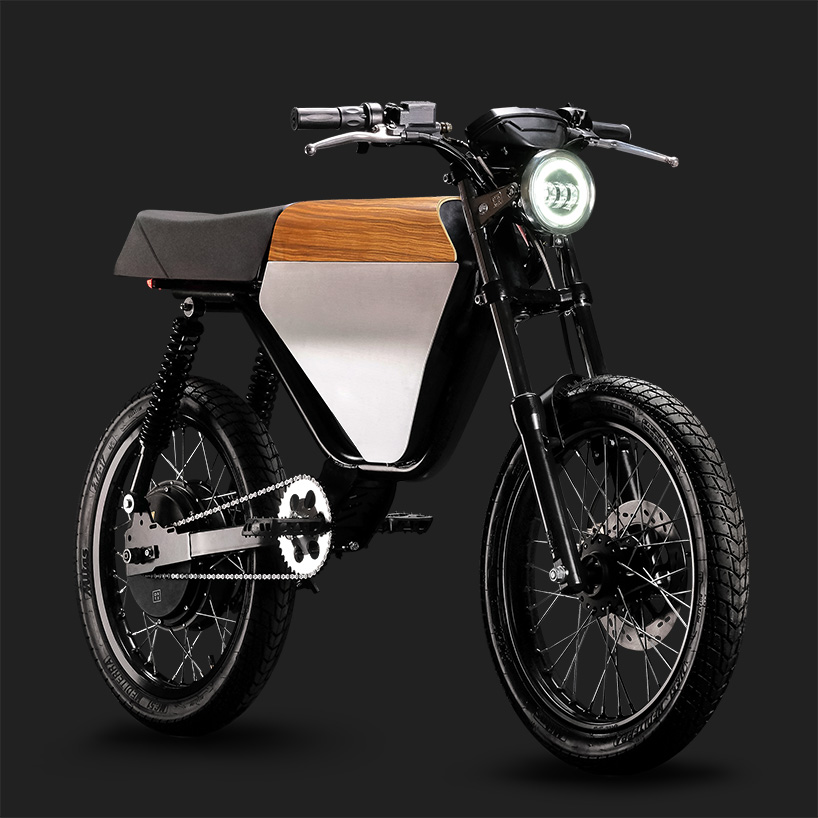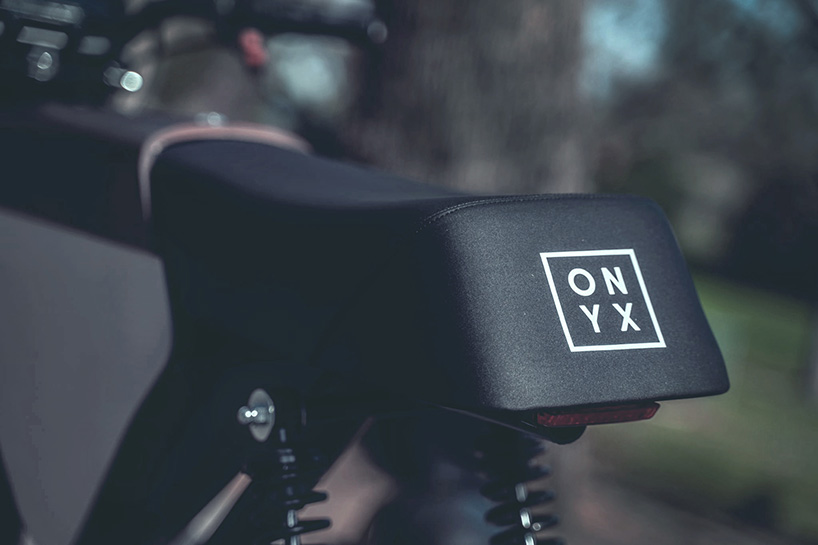 project info:
name: RCR updated
company: ONYX
type: electric moped
juliana neira I designboom
nov 17, 2020