studio gang has transformed a former coal-burning power plant in wisconsin into a student union centered on recreation and wellness. designed for beloit college, the 'powerhouse' is located between the college's campus and the rock river. the design seeks to enhance the student experience, while remediating the adjacent waterfront. the project — previously featured on designboom here — includes a fitness center and recreational gym with a three-lane running track and eight-lane swimming pool.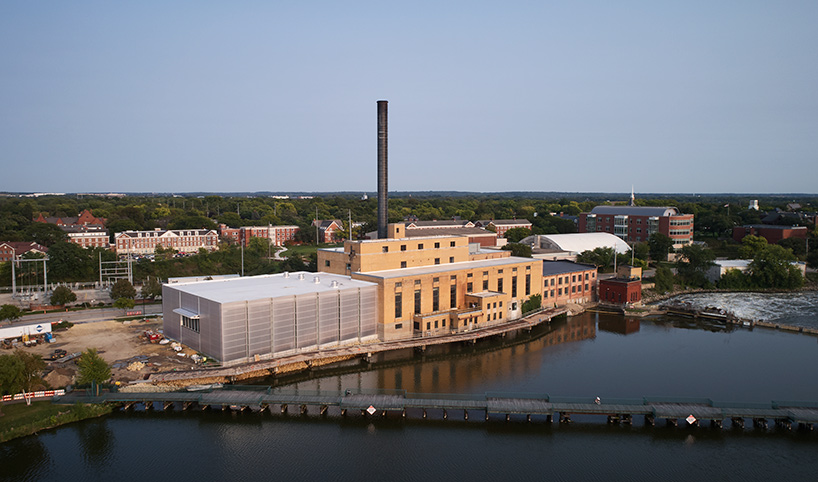 all images © tom harris, courtesy of studio gang
the beloit college 'powerhouse' also includes a coffee shop, student lounges, club rooms, a conference center, and a lecture hall/theater — providing a range of spaces for conversation, collaboration, and study. studio gang explains that re-imagining the hundred-year-old structure and former coal-burning plant presented significant challenges from an energy efficiency perspective.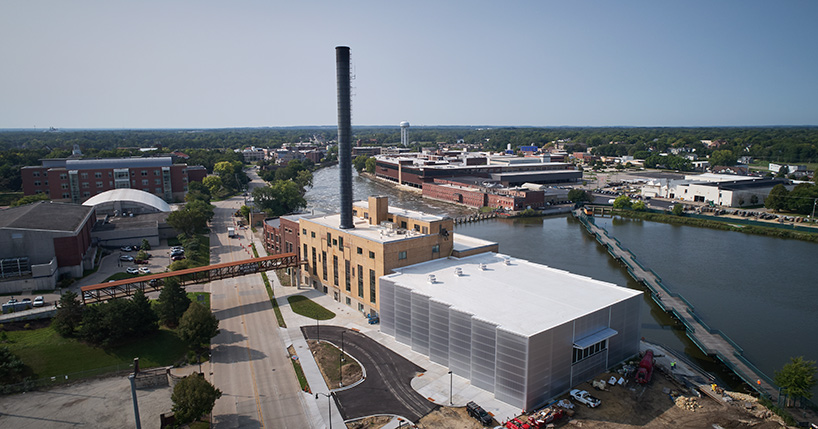 'buildings usually use air for heating and cooling,' says studio gang. 'however, water, which is much denser, is actually more efficient. radiant panels integrated into the building's surfaces are able to use energy from the river water for most of the powerhouse's heating and cooling needs, improving comfort within the building and maintaining the highest quality of air, while also significantly minimizing total energy use.'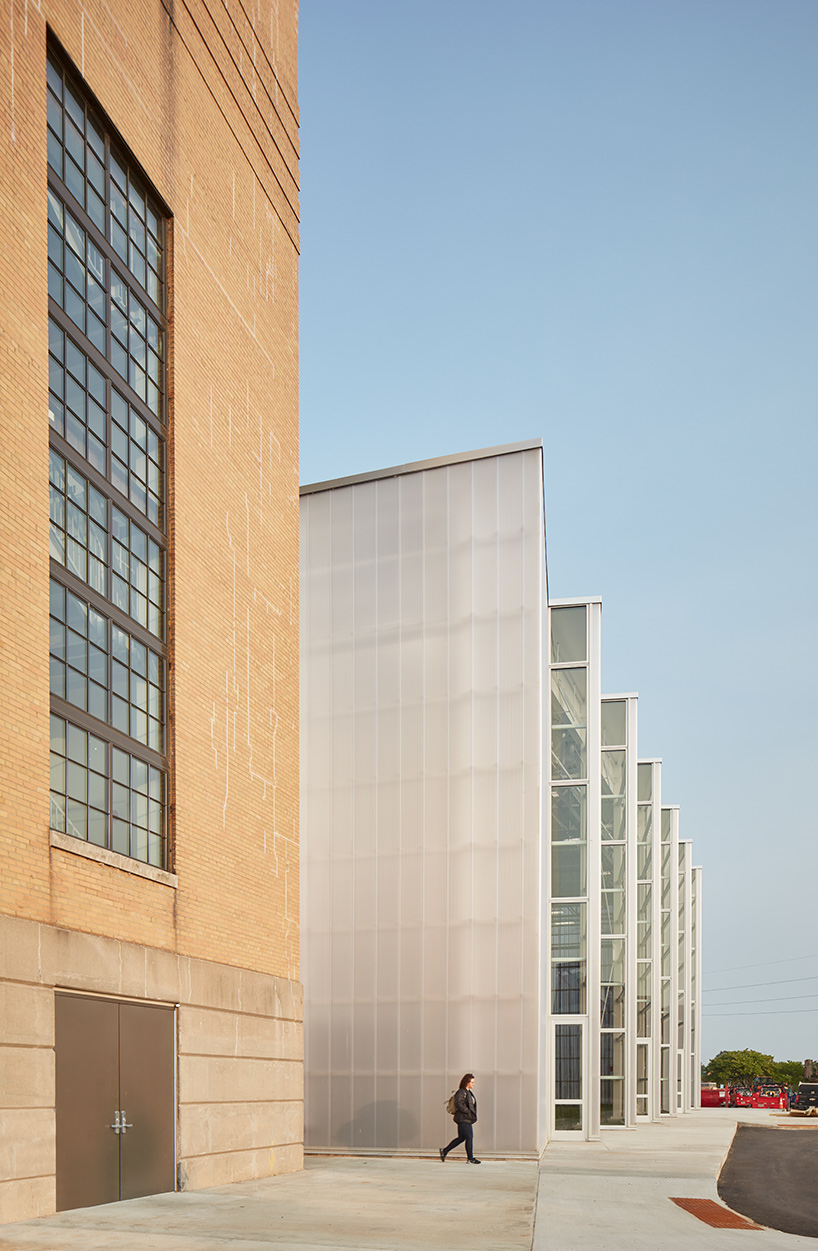 a bridge that traverses pleasant street connects the existing college campus with the renovated power plant. accommodating the indoor running track, the previously existing structure contains much of the program. meanwhile, a new field house wrapped with polycarbonate walls provides space for indoor sports. to the south, the pool is found at the opposite end of the site. see more projects by studio gang, the architecture firm founded by jeanne gang, on designboom here.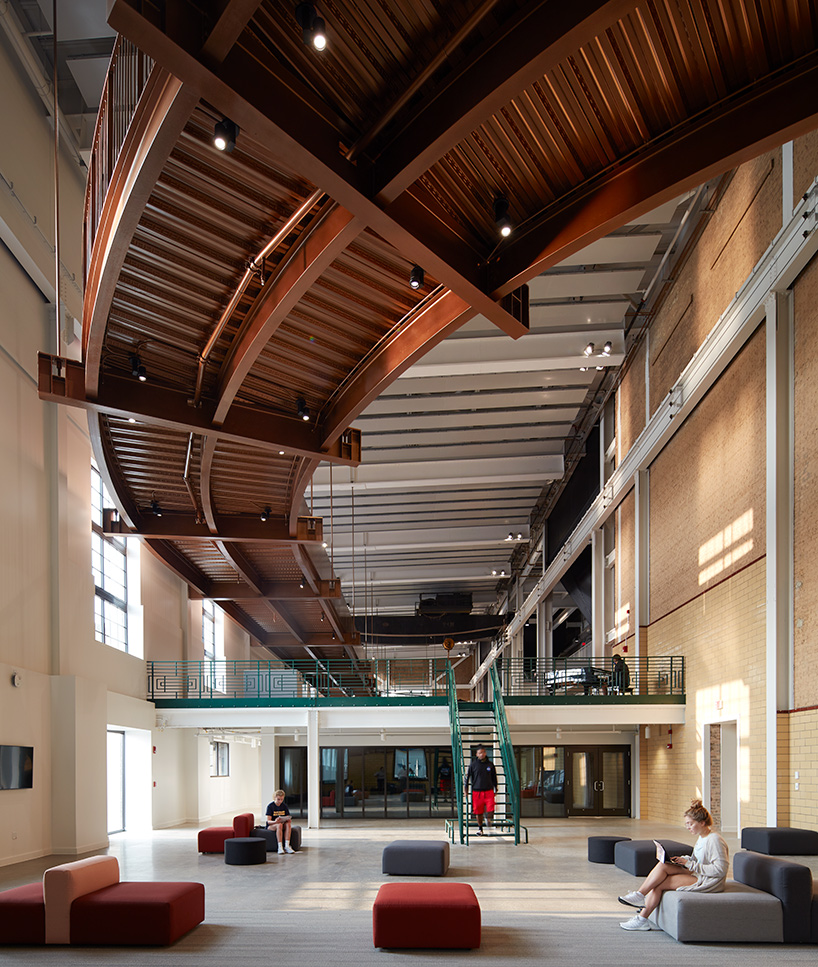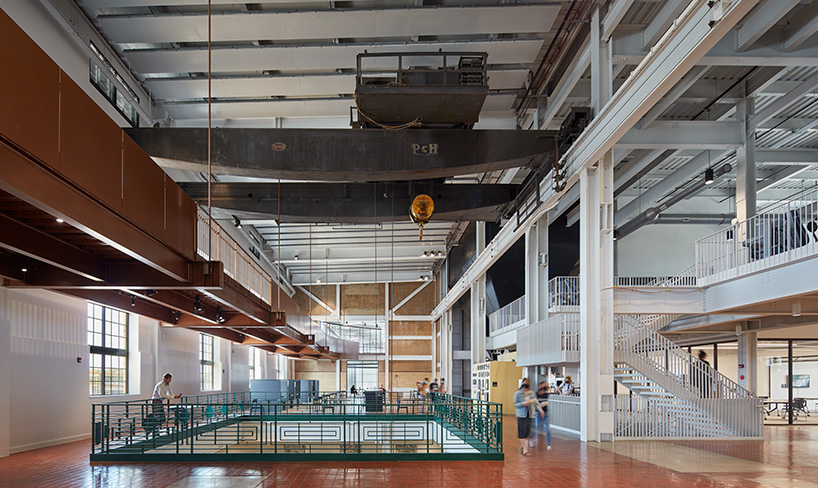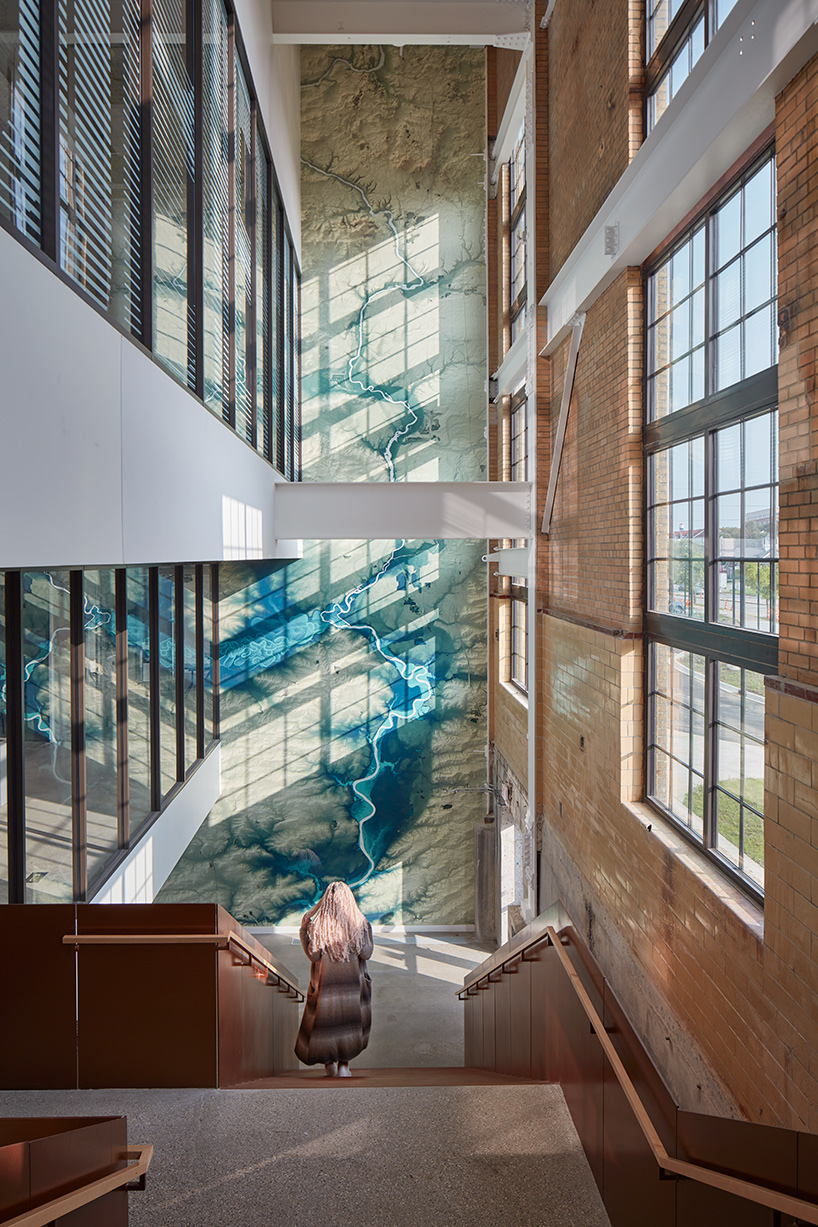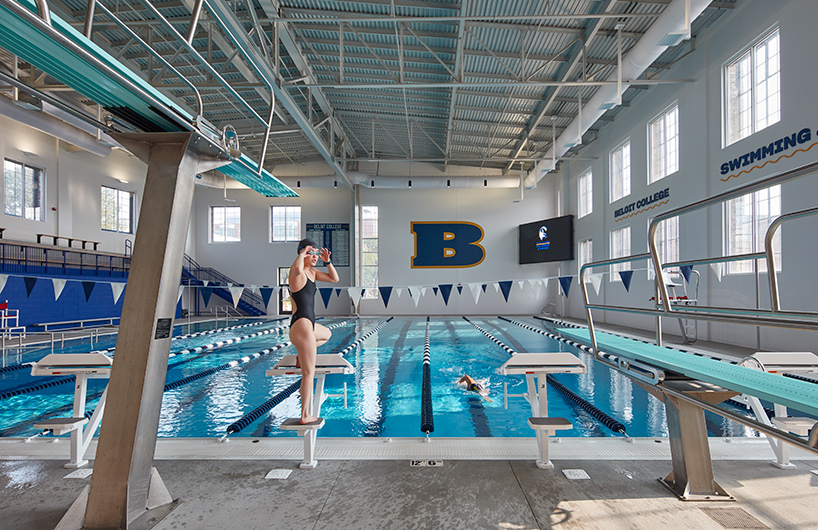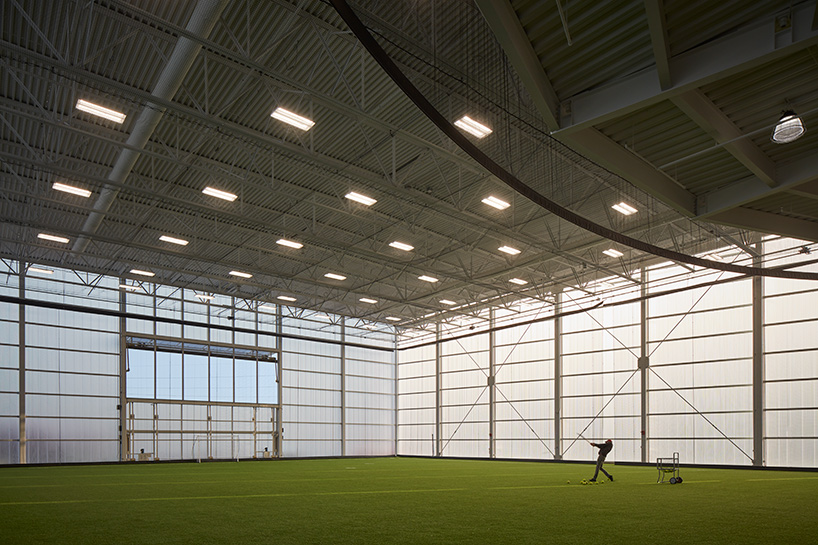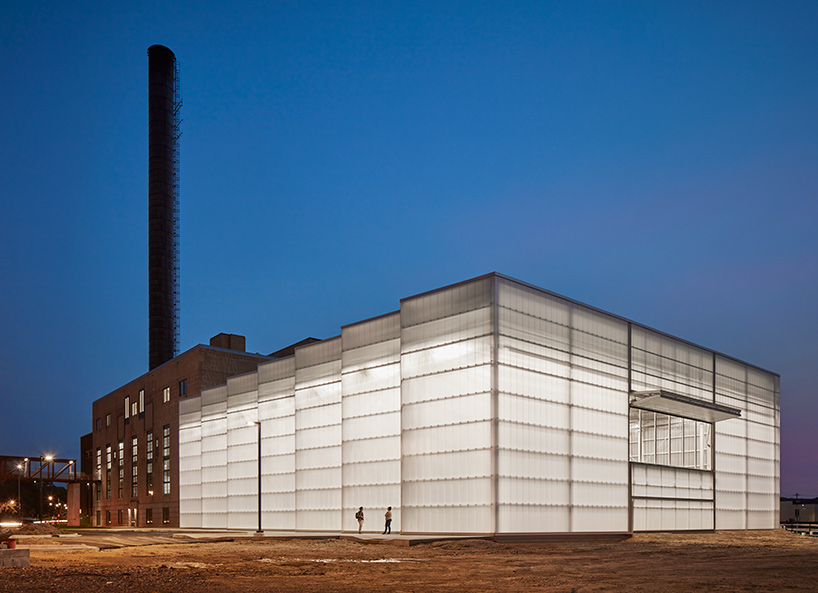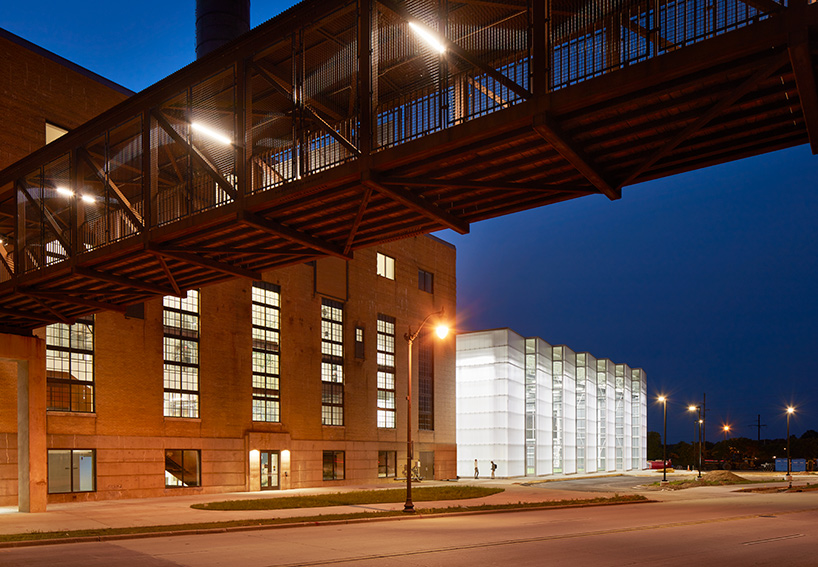 project info:
name: beloit college powerhouse
location: beloit, wisconsin, US
status: built, 2020
architect: studio gang
client: beloit college
type: educational
size: 120,000 sqf / 11,148 sqm
photography: tom harris
consultant team —
associate architect, electrical engineer, plumbing engineer, fire protection engineer, structural engineer, LEED consultant, commissioning consultant: angus young associates
civil engineer: r.h. batterman & co.
lighting and mechanical/environmental engineer: dbHMS
landscape architect: applied ecological services
acoustics and A/V consultant: threshold
signage, wayfinding consultant: 3st/span
pool consultant: ramaker & associates
athletic consultant: hastings+chivetta architects
IT consultant: true north consulting group
cost consultant: dharam
philip stevens I designboom
nov 17, 2020